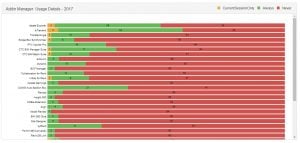 Starting at this
tweet
, Konrad Sobon triggered quite a discussion around Revit addins and how to manage users, deploy addins, and track their usage. He has worked on coding a tool called
Mission Control
for HOK that has a MongoDB backend and evidently harvests data from Revit sessions across the company. This is just one of many tools we are seeing recently related to project data, project intelligence, and similar analytics.
Based on this little exchange with @gschleusner , @arch_laboratory is hard at work making sure we will all have access to this soon
The post
Will Mission Control for Revit become Open Source?
appeared first on
What Revit Wants
.
Click here to view the entire blog post.