Hi,
here's a short video i've made at home in my spare time as a sample for a local architect
RevitForum YouTube (thanks KM!)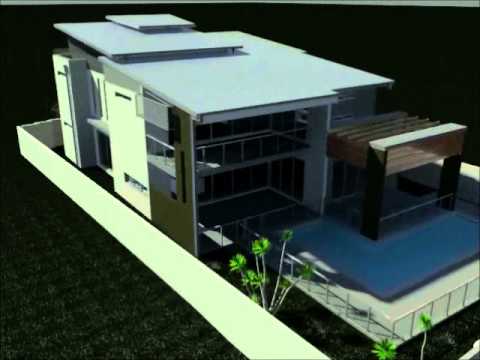 or my own facebook
Modeled and textured with Revit, camera and rendering done with 3dsMax+Mental Ray medium settings. The original of this is 300 rendered frames at 20fps 800x600 (4:3), took about 4 hours to render on a single 3.4g 2600. exporting fbx from revit and importing into a 3dsmax scene worked brilliantly and none of the textures were lost.
I think it's a pretty bare setting which could use more trees or some outlying buildings but your constructive criticism is welcome too
Also, there's lots of max forums out there but before i start on the next stage, does anyone here have any tips on animating vehicles, the sun or things like doors (for interior walkthroughs) in 3dsmax?