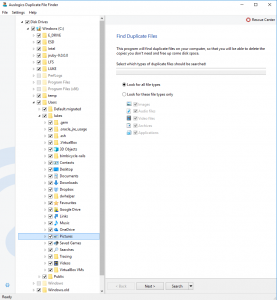 Recently I wanted to start 'unduplicating' some files in my Pictures folder on OneDrive. There are a lot of tools out there to look for duplicate files, but here were the two that I found to be the best:
Find duplicates in one directory, including subdirectories: Across two directories:
The Auslogics Duplicate File Finder works really well and is very simple to use. All you need to do is
put all of the files in one directory,
select that directory, and
press Search
Once you have the results, you can choose how to handle the duplicates.
The post
Free Tools To Find and Remove Duplicate Files
appeared first on
What Revit Wants
.
Click here to view the entire blog post.