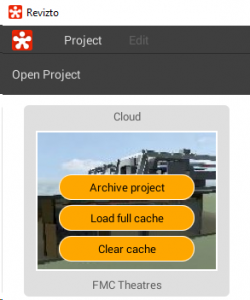 Sometimes you will want to duplicate a Revizto project, perhaps for archive or testing purposes, or to re-share it with a new team. This post shows you how to do it quickly and properly.
Here's how:
Start Revizto
Load Full Cache by clicking Edit, then the yellow hamburger:
Double-click to Open the Project
Click Project and Save As
Give it a new name
If you want it to be a cloud project, you now need to Sync it to the cloud now. Currently it is just stored on your machine and the issue ids will not have populated. Just press Share, and then hit the Upload button at the bottom of that screen
That's it, you now have a full copy of all 2D, 3D and issue information from the original Revizto project. You will have to invite new users to this project if you want them to be able to collaborate. Your existing project and users will be unaffected.
The post
How to Duplicate a Project in Revizto
appeared first on
What Revit Wants
.
Click here to view the entire blog post.