Hey everyone,
Have any of you experienced this weirdness?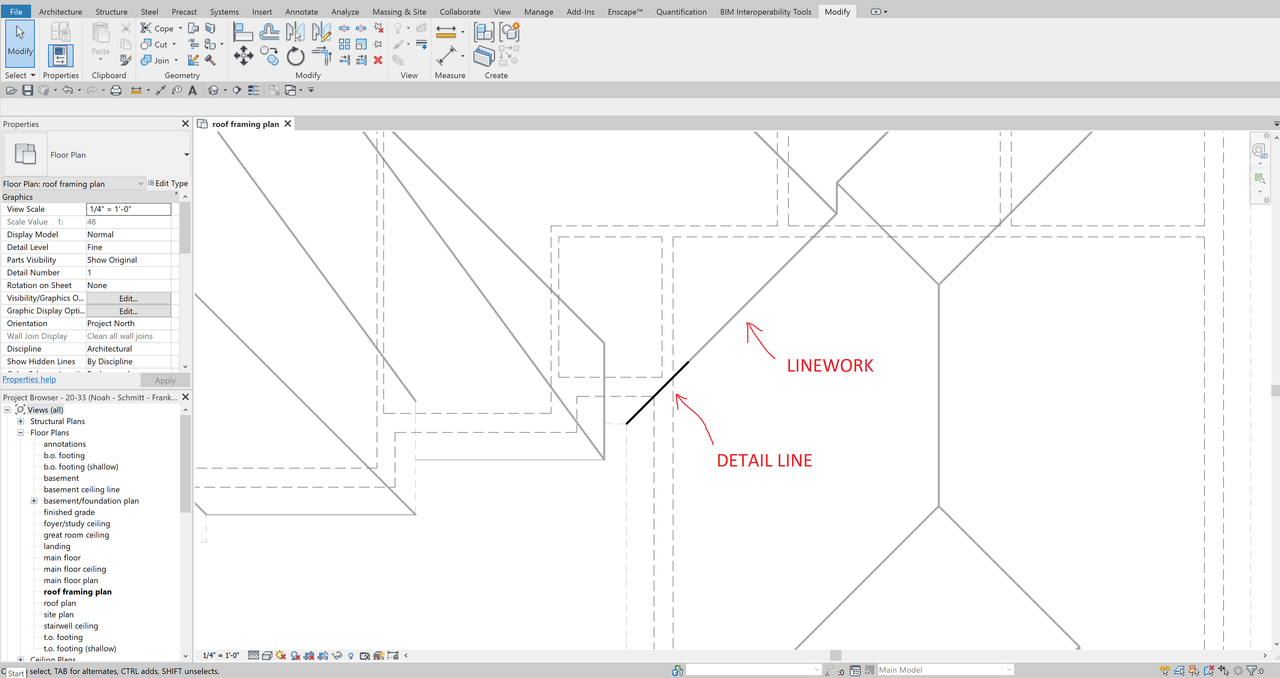 I was using the line work tool for roof lines for a roof framing plan, but the lines are coming in grey instead of the black that they
are suppose to be. It also prints out this way.
I drew a detail line of the same line style that I was using with the line work tool and it comes out black as it is suppose to be.
This problem didn't exist a couple of days ago. I'm guessing it might have something to do with a couple of the Revit updates that I upgraded to.