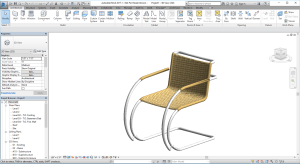 Archvision have a new beta 3D RPC creator service available. You can upload a 3D file and the service will generate a 3D RPC. Place this in the correct location, and you can use that RPC directly in Revit.
Prepare an obj file following
these steps
.
Just head over to and login with your Archvision account details.
Then you should be able to access the 'Creator' at
Hit Create RPC
Fill out the fields and hit Create
There are a few more steps from here, but I will refer you to this page that will
give you more details
.
Basically, you will need to consider the detail and quality of your content, as well as its purpose. Do I have highly detailed content that I want to render? The above will likely be quicker than modelling in vanilla Revit family geometry, and the result will be lightweight. However, aside from overall size it will be more difficult to handle any kind of parametric modification of the content.
The post
How to Create 3D RPC Files From Any Geometry with this new Beta service from Archvision
appeared first on
What Revit Wants
.
Click here to view the entire blog post.